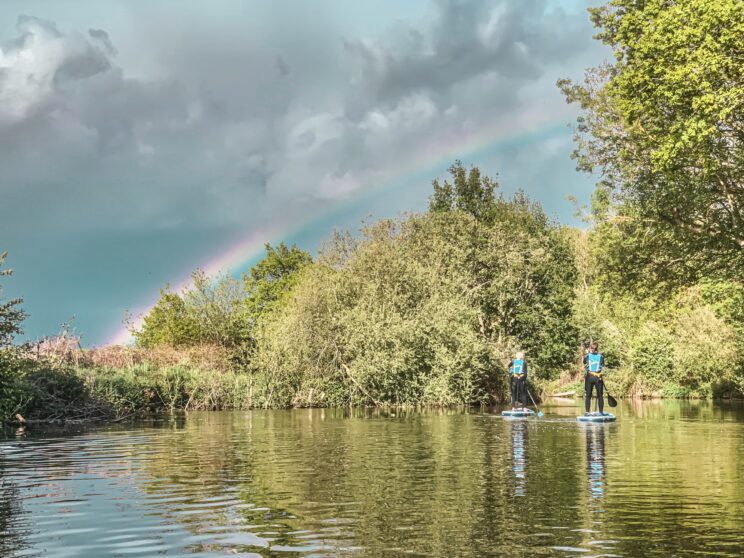 British Canoeing Awarding Body has today announced the NEW SUP Safer course which is designed for anyone new or relatively novice to Stand Up Paddleboarding, wanting to gain knowledge and raise their awareness of their personal safety.
The 4-hour programme is delivered within a sheltered water environment which participants will explore in a fun, educational and engaging way.
The SUP Safer course is based on the British Canoeing Awarding Body Educational Philosophy and, as such, the ethos of 'supporting the paddler' is the main focus of the course, encouraging individuals to consider where they paddle, the equipment they use, planning their trips and providing practical solutions if they get into difficulty on the water.
The course is suitable for all ages and great for individuals, families and groups wanting to expand their SUP safety practices when on the water.
"As part of our work in providing educational resources and programmes for paddlers, British Canoeing Awarding Body has developed a SUP Safer course aimed at supporting those new, or relatively new, to Stand Up Paddleboarding. The practical four-hour programme is designed to raise awareness of the inherent risks, and providing safety frameworks so they can enjoy their time on the water."
– Lee Pooley, Director of Coaching and Qualifications at British Canoeing
Over the coming month, British Canoeing Awarding Body will be making this new award available:
June:  Delivery Centres will be training Providers to run the SUP Safer course
1st July 2022:  The SUP Safer course will be available across the UK and Internationally