Costs

Regulated and Non-Regulated Candidate Course Fees (171.7 KiB, 4,914 hits)
Certificates
British Canoeing Awarding Body secures the standards for the Level 1, Level 3 and Level 4 qualifications it certificates.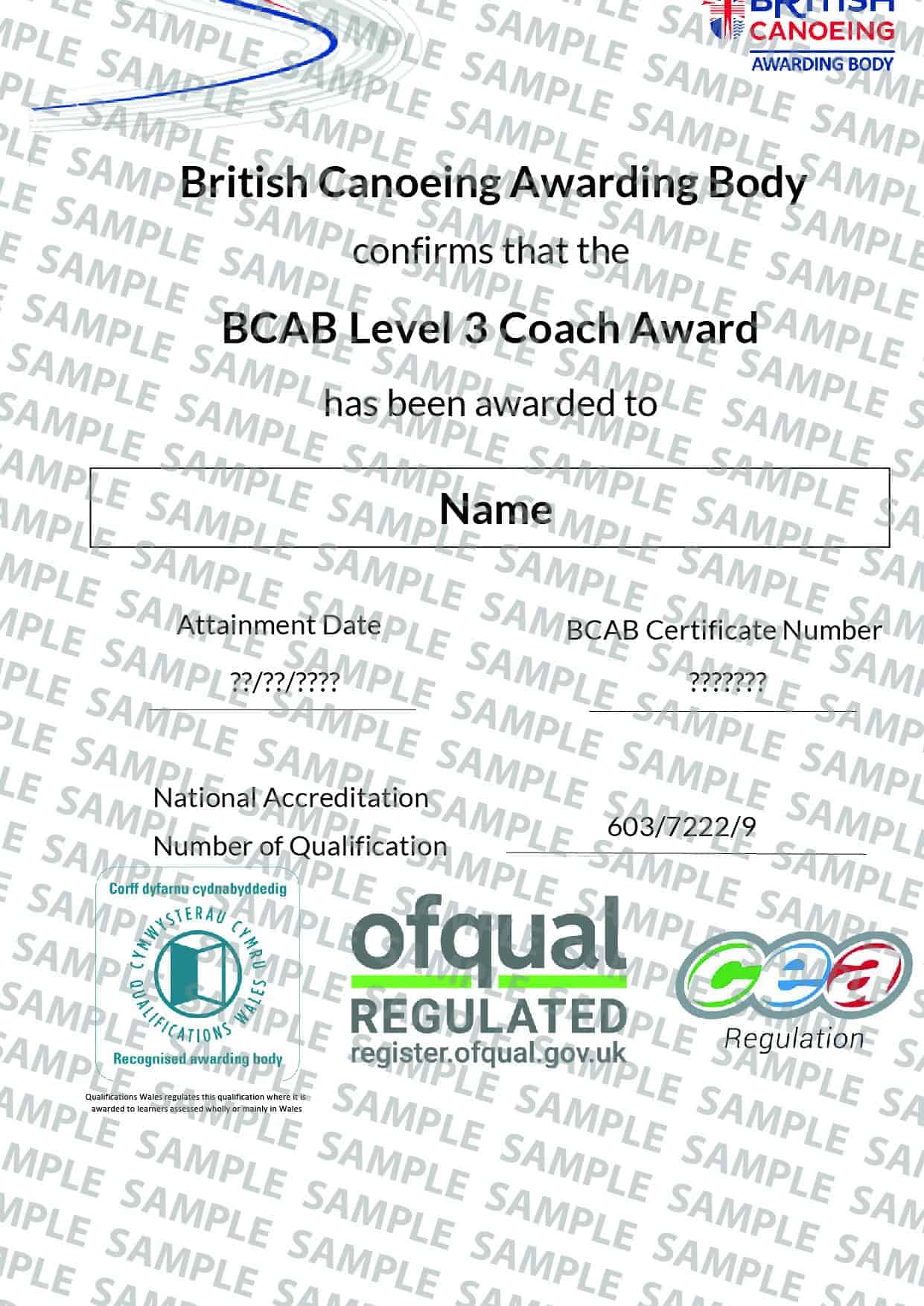 As part of our commitment to quality assuring standards and protecting learners, we provide guidance and support to help centres and their learners achieve their learning and development goals.
All certificates issued by British Canoeing Awarding Body are regulated by Ofqual requirements to ensure the recognition of the award(s).
Qualification-related registration fees are paid at the point of product/service purchase by individual learners. This is through the Delivery Centre where learners register for the award.
Upon certification, eCertificates are issued via email.  Printed copies are also available upon request at a cost of £5 per certificate.
Further information on the invoicing policy for groups of learners can be obtained by contacting the individual Delivery Centre concerned.
Registration fees are set and regulated by British Canoeing Awarding Body and are charged at standard rates through our Delivery Centres.
Certificate Documents

BCAB Certification Policy (650.5 KiB, 2,167 hits)

BCAB Target Response Times (117.7 KiB, 1,533 hits)
Duplicate Certificates
To request a duplicate certificate please complete the online form below.
eCertificates are free-of-charge but are only available for qualifications awarded from January 2018.
Printed certificates are available for all qualifications and cost £5 per certificate. These can be purchased online below.