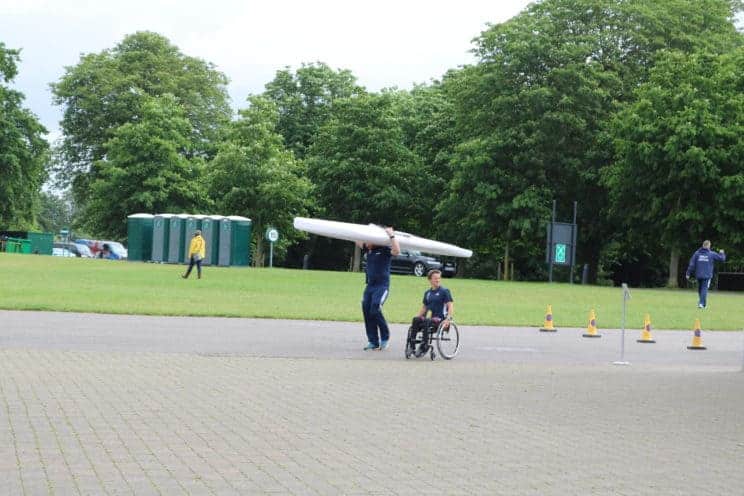 The British Canoeing Awarding Body Introduction to Paddle-Ability workshop has been developed for anyone who would like to develop their understanding of working with paddlers with a disability and how they can use adaptations to participate in a full range of paddlesport opportunities.
Introduction to Paddle-Ability Overview
Minimum Age
Module open to all ages
Prerequisites
No prerequisites
Course Length
3 hours
eLearning
Introduction to Disability Awareness
Course Documents
To view the associated documents with this course, click here
Registration
No registration required
Learning Outcomes and Course Structure
This classroom-based workshop covers the following themes through a range of media, group work and exploration activities, to help participants:
Develop an understanding around the challenges faced by people with a disability in terms of accessing sport.
Develop an understanding of how our sport can be made more appealing to paddlers with a disability.
Develop an understanding of how to adapt communication media to make it more accessible to people with a range of different impairments.
Understand how different impairments affect people and how to use different communication techniques to include people with a disability in paddlesport activities.
Consider how different craft, paddles and equipment can be used to make paddlesport activities more accessible to people with disabilities.
Consider how to plan sessions for people with a disability.
Participants should be prepared to participate in activities as part of this course. The Introduction to Paddle-Ability workshop is an attendance course and there is no formal assessment.
Certification
On completion of the Introduction to Paddle-Ability workshop, the course provider will submit successful participants for certification. Your Delivery Centre will then issue an attendance certificate.
Find an Introduction to Paddle-Ability Course
To find a course in your area, visit your Delivery Centre website by clicking the relevant logo at the bottom of this page.