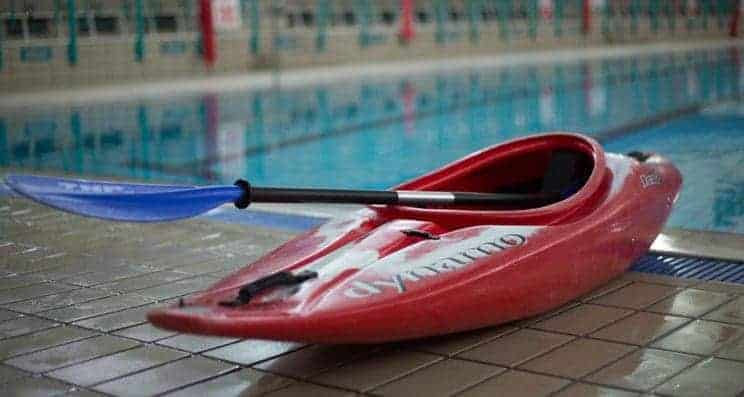 The British Canoeing Awarding Body Swimming Pools and Paddlesport Foundation Module is aimed at coaches using, or wishing to use, swimming pools for paddlesport sessions.
It offers practical advice and guidance for gaining access to swimming pools and for getting the most out of pool sessions.
Coaches can gain a good working knowledge of paddlesport activities taking place within a pool environment. This Module includes a practical, on-the-water element.
Swimming Pools and Paddlesport Overview
Minimum Age
Module open to all ages
Prerequisites
No prerequisites
Course Length
3 hours
eLearning
Course Documents
To view the associated documents with this course, click here
Registration
No registration required
Course Content and Structure
By the end of this workshop, participants should have achieved the following learning outcomes:
Understand access issues related to pool use for paddlesport
Be aware of risk assessment and health and safety guidelines
Be aware of Delivery Centre guidelines for use of pools
Recognise potential staffing issues when working with pool managers and lifeguards
Understand safeguarding considerations for children and vulnerable adults participating in this environment
Have a working knowledge of paddlesport equipment and its use within swimming pools
Be familiar with a range of paddlesport activities which can be practiced in pools (e.g. rolling clinics, games, canoe polo and Cross Stream Challenge)
This Module includes water-based elements and is delivered in 3 hours of contact time.
The Swimming Pools and Paddlesport Foundation Module is an attendance course and there is no formal assessment.
Certification
On completion of the Foundation Module, the course provider will submit successful participants for certification. Your Delivery Centre will then issue an attendance certificate.
Find a Swimming Pools and Paddlesport Course
To find a course in your area, visit your Delivery Centre website by clicking the relevant logo at the bottom of this page.