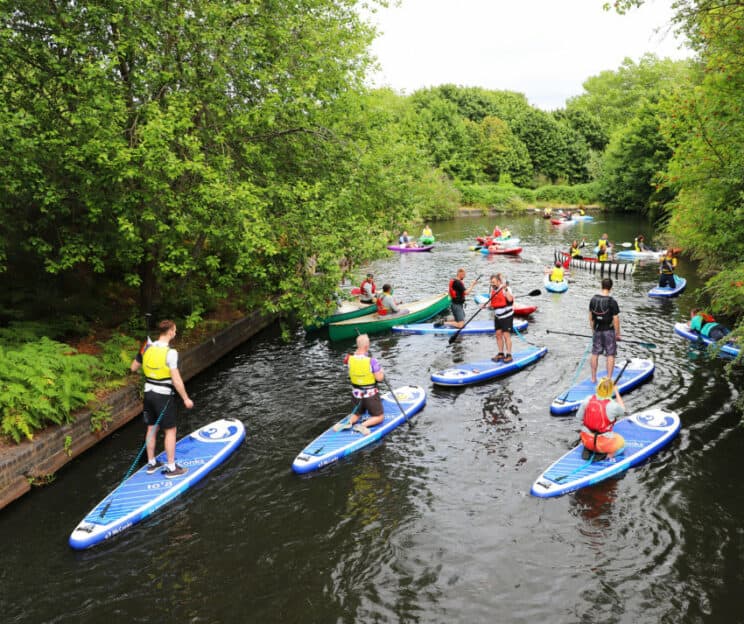 British Canoeing Awarding Body is the only regulated and recognised awarding organisation for paddlesport. Our work and compliance with Ofqual, Qualification Wales and the CCEA ensures the highest standards of quality assurance and standardisation, providing assurances to both participant and deployer.
Our qualifications are also mapped to the professional standards of the Chartered Institute for the Management of Sport and Physical Activity (CIMSPA) aligned to coaching national standards.
How we ensure high standards of quality assurance:
Regular mandatory standardisation events for both Delivery Centres and Trainers
Robust governance structures
Independent application and selection process for trainers
Regular scheduled review of the qualification content
Specific technical groups providing expertise and advice
Comprehensive set of policies to underpin governance as well as ensuring fairness and transparency
Work with Sports Councils and other authorities to meet standards of deployment and relevant codes of practice
All of BCAB qualifications are available on the public domain and not hidden, alongside a comprehensive digital library of over 500 resources, including eLearning, podcasts, academic papers, videos and articles to support both new and experienced instructors, coaches and leaders.
BCAB will continue to invest significant capacity to ensure we meet the demands of regulatory compliance but also develop new material recognising emerging trends, as well as invest into research ensuring our qualifications are underpinned by evidence and insight.